If you're looking for a commercial contractor, start by getting recommendations from friends and family. Then, visit their websites to see examples of past projects. Commercial contractors are more experienced than general construction companies in conducting medium to large-sized projects like hospitals, commercial buildings, and malls. They're accustomed to the particular project execution techniques needed for these projects. Contact Commercial Contractors OKC for professional help.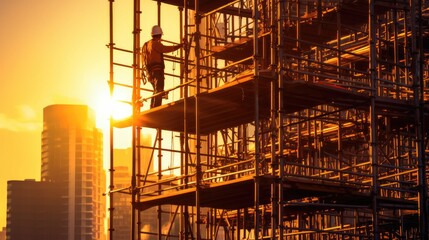 Construction projects are often time-consuming, complex, and require a variety of skills to complete. Whether it's a new building, a remodel or renovation of an existing structure, a commercial contractor oversees the entire project from start to finish. They are responsible for planning, coordinating and supervising all aspects of the build while ensuring it adheres to local regulations and safety standards.
The pre-design phase involves determining a building's basic concept, working out contracts with design engineers and contractors, and taking bids from general contractors to ensure that the overall cost of the project is below a specified maximum price. This is also the phase where the general contractor develops schematics, works out the details of how the building will be constructed, and obtains the necessary permits to begin construction.
During the procurement phase, a commercial contractor works with suppliers to get all of the materials and equipment needed for the project. Having strong relationships with vendors during this time can save money in the long run by getting materials at discounted rates and avoiding any shortages.
Once the contracting and procurement phases are complete, it's time to begin building! Construction involves laying the foundation for the building, using wood frames for houses and steel for larger buildings such as hospitals, and installing all of the mechanical, electrical, plumbing, and structural components. Once the building is completed, the final inspections are performed and all the documentation is provided to the client for their records.
Throughout the entire process, commercial contractors are constantly communicating with stakeholders to keep them updated on the progress being made. They also handle any change orders as they arise, ensuring that the changes do not impact the original timeline or budget for the project. Change orders are inevitable in any construction project, but a good commercial contractor will minimize their occurrence through careful planning and continuous quality assurance evaluations. Choosing a reputable commercial contractor with extensive experience in managing building projects is vital to the success of any construction venture. It's important to visit a potential commercial contractor's website or contact them for more information about their work history, professional qualifications, and previous projects before hiring them.
They Oversee Subcontractors
When it comes to commercial construction projects, the general contractor is the person in charge. They are responsible for the overall project planning and design as well as coordinating the construction site, materials, equipment, vendors, and contractors or subcontractors who work on the project. They are also in charge of the budget, and they oversee all aspects of the project from start to finish.
A commercial contractor can be either a business or an individual, and they typically have a team of employees who work with them to complete the tasks associated with a specific construction or remodeling project. It is important to find a reputable and experienced commercial contractor. You should look for references from previous clients and visit the websites of their companies to see a sample of the types of construction projects that they have worked on in the past.
Many of the tasks that are associated with commercial construction projects are too large for a single contractor to take on alone. As a result, contractors will hire subcontractors to handle the specialized trade services on a project. These subcontractors have a specialized skill set or area of expertise that allows them to complete their portion of the job with efficiency and accuracy. Some examples of subcontractors include plumbers, framers, roofers, and carpenters.
As a subcontractor, it is important to understand how the role of the commercial contractor will impact your job. Generally, the commercial contractor will provide you with written documentation of the contract terms and conditions, including payment schedules, milestone dates, and work completion expectations. This will help prevent misunderstandings and disputes down the road.
In addition, the commercial contractor will oversee all aspects of the subcontractor's performance, ensuring that their work meets industry standards and aligns with the goals of the project. They will also ensure that the subcontractor is compliant with all applicable safety regulations. In addition, they will review and approve invoices for the subcontractors and process payments based on the agreed-upon terms. This will help to maintain positive relationships and ensure that all parties are paid according to their contractual obligations.
They Manage the Budget
Commercial contractors manage the budget of a project by tracking expenses and ensuring that all expenditures remain within the estimated cost of the job. They produce regular budget reports and communicate any cost discrepancies with the primary contractor or project leader, recommending cost-saving measures, addressing challenges, and offering future projections.
It is important to choose a commercial contractor with whom you have a good working relationship. When meeting potential commercial contractors for your project, consider their professionalism and how they respond to your questions. This will give you an idea of how they will handle the complexities of your construction or remodeling project. It is also important to get everything in writing, including the project scope, timeline, and budget. This will prevent misunderstandings down the road.
A good commercial contractor will be experienced and have the necessary skills to provide you with an accurate estimate for your project. You should request bids from multiple contractors and compare their prices. However, be careful not to hire the cheapest option, as this could indicate that they are cutting corners and may not deliver quality work.
To minimize the risk of costly mistakes, you should include a contingency budget in your budget. This will help cover any unforeseen expenses that may arise during the project. A good contingency budget should be between 5-10% of the total project costs.
In addition to managing the budget, a commercial contractor must ensure that all materials and services are delivered on time and as promised. This will require a strong understanding of the construction process and a strong network of suppliers.
Commercial contractors are also responsible for obtaining all necessary permits, zone regulations, and materials to be used on the project. They will make sure that the project is in compliance with all local building codes and trends. They can also help you find qualified subcontractors for the job. A good way to find a commercial contractor is to ask for referrals from family, friends, and business associates. You can also look for references online and contact local property management groups. These groups often have a list of recommended commercial contractors.
They Perform Inspections
Commercial Contractors are experts in their field, and they stay up to date on changes to building codes and regulations. They also know how to build safe structures that can withstand harsh conditions for decades. They are able to manage large-scale projects such as hotels, schools, and hospitals.
When choosing a commercial general contractor, it's important to do your research and ask for references. You can also contact local property management groups, as they often have lists of recommended contractors that they've worked with in the past. It's also a good idea to find out how much the contractor charges for their services. While it's tempting to hire the cheapest contractor, this may not be in your best interest, as they could cut corners during construction.
Once you've compiled a list of potential contractors, ask each of them for a bid on your project. Be sure to provide the details of your project, including the timeline and budget. Then, compare the bids to determine which is the best fit for your needs. Once you've chosen a contractor, it's important to get everything in writing before the work begins. This will ensure that all parties understand the expectations and avoid any misunderstandings down the road.
It is also advisable to choose a contractor who is legally licensed in your location. This will ensure that they are well-equipped and have the necessary knowledge of the project requirements, zoning regulations, materials to be used, other contractors for hire, etc.